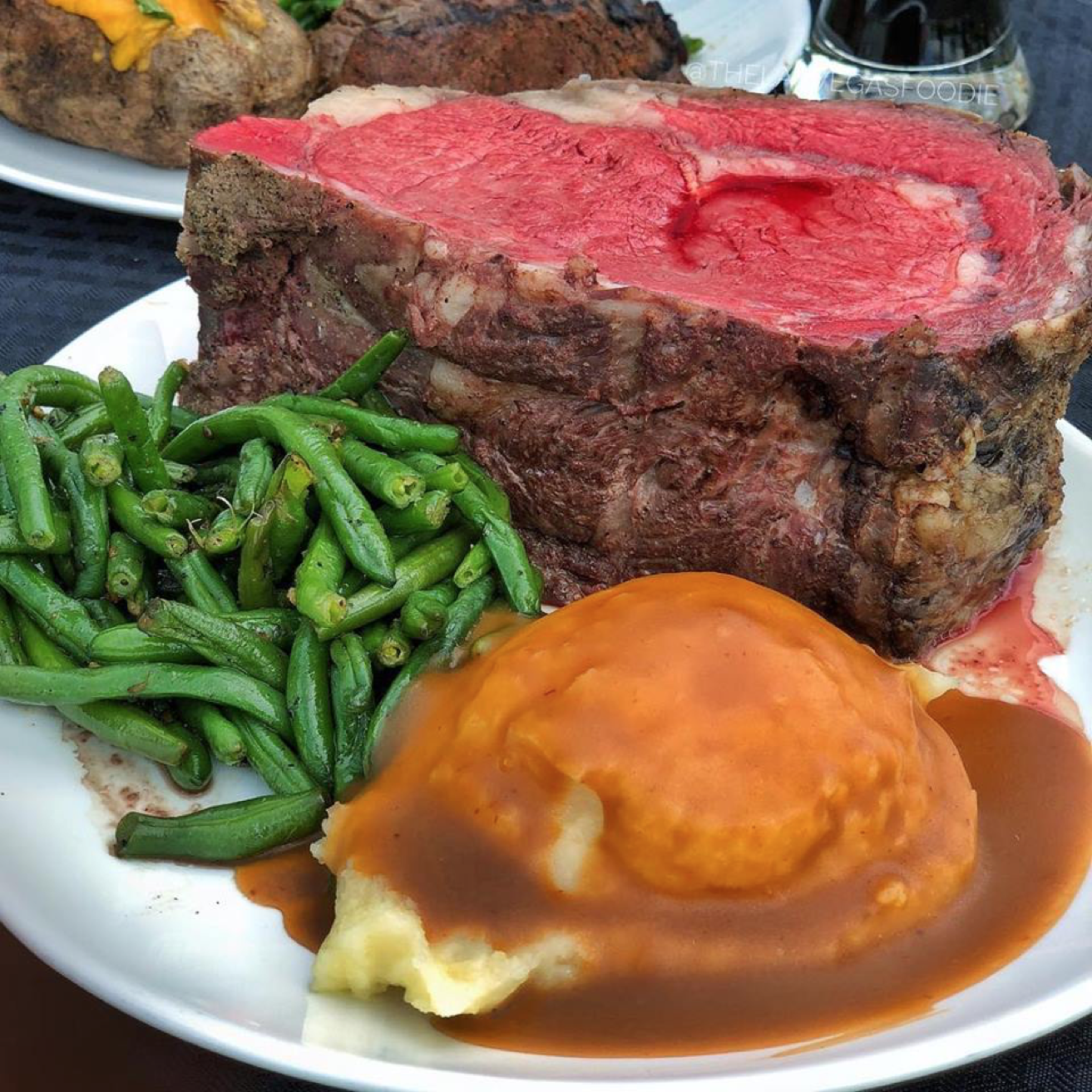 When in Las Vegas, do as the Las Vegans do. But also do the time-honored activities of tourists past like, say, walking the Strip while drinking neon sludge out of a whale bone (did you know that booze tube has a name?), screaming for no reason with a mob of friends, and posing with a hip-swiveling Elvis in the wild (we can recommend one that actually sings the hits). The checklist is infinite, and sticky, but there is one item that visitors and locals alike can agree on—the 2 a.m. steak.
Okay, the time varies but the meat of it remains the same. There is no better cure or reward for a day in Vegas like a classic steak dinner. Sin City rules dictate that a billboard touting a beefy deal be within eyesight at all times, but locals know the specials by heart. Ellis Island Casino is famous for the $7.99 Top Sirloin Steak Special that has been feeding loyal post-karaoke and convention crowds for years; a 10 oz. filet with a baked potato and side of garlic green beans is perfect for any occasion, but sometimes you just need... more.
Enter the Prime Rib, an institution thought to have been established in Vegas by the Last Frontier Hotel. In 1942 you could get a juicy slab for a buck fifty—over $20 in 2019. Today a King Cut Prime Rib at Ellis Island will run you $16.99 (and you don't have to wear a three-piece suit)! But hunger is indifferent to inflation, and the thrill of conquering the biggest and the best demands one more tier in the steak game—the Double Cut Prime Rib. At 32 oz., the goliath at Ellis Island is a not-so-well-kept secret that your server will be happy to help you indulge in.