On October 17, 2017, we held a karaoke fundraiser to raise money for those effected by the October 1st Shootings that took place in Las Vegas. We called every local celebrity we could reach down to our karaoke stage to sing a song. For every entertainer who sang on our stage, we donated $1,000 to the Las Vegas Victims Fund. This was a ticketed event where we asked for a donation to come in and see the show. By the end of the night, we had raised $100,000.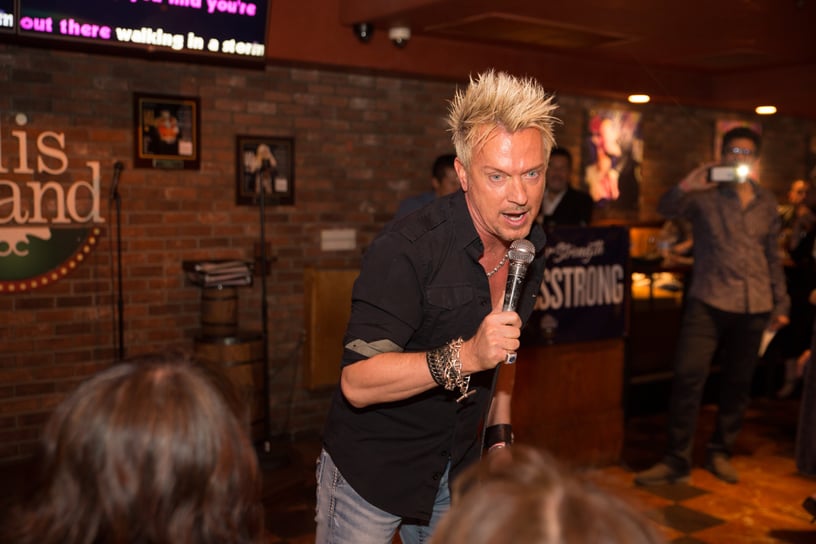 Chris Phillips aka Zowie Bowie
We had an amazing turnout for the event with dozens of talented singers plus our WONDERFUL emcee John Katsilometes. Entertainers included: The Righteous Brothers (Bill Medley and Bucky Heard), Chris Phillips and Nieve Malandra (Zowie Bowie), Christianne Klein (Las Vegas Now), Clint Holmes, Dana White, Dick Feeney, Frankie Scinta, Gary Benson (Ellis Island's Elvis), Geena Mattox, Jay Joseph, Kathleen Dunbar, Kaylie Foster, Kelly Clinton-Holmes, KISS and Paul Johnson of Dick Feeney's World's Greatest Rock Show, Lannie Counts, Lindsey Simon (Las Vegas Now), Murray, Frm. Mayor Oscar Goodman, Paul Shortino, The Rat Pack from The Rat Pack is Back!, Rudy Ruttiger, Sam Merritt (Southern Glazer's Wine and Spirits), Tedd Flortendo (Las Vegas Now), Ronnie Rose, Jamie Lynch, Tom Hillmer, and Robin Vincent.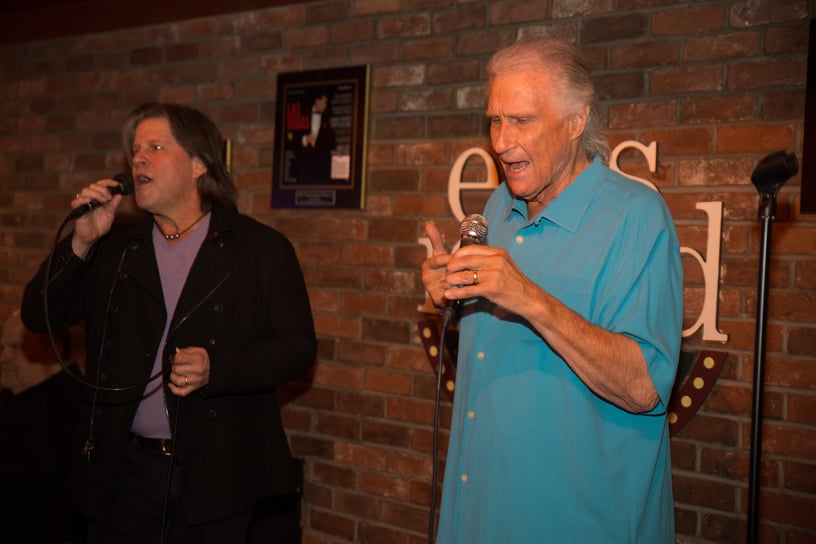 The Righteous Brothers, Bucky Heard (left) and Bill Medley (right) sing "Loving Feeling"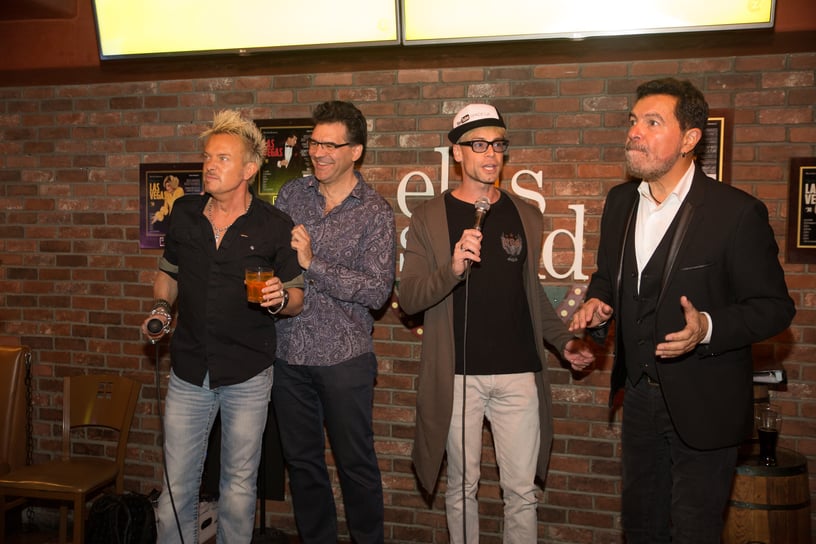 Chris Phillips, John Katsilometes, Murray and Clint Holmes sing "Summer Lovin'."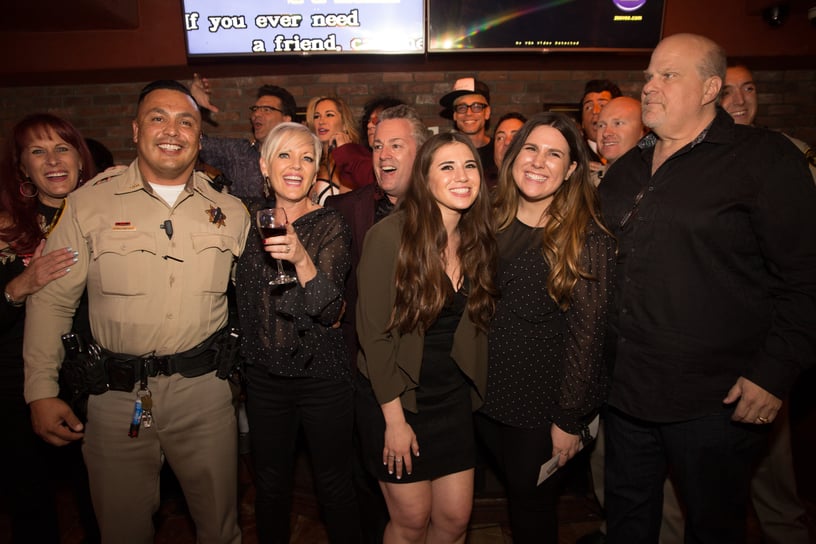 We just wanted to say thank you to all those who participated by attending, singing, donating, or just helping us spread the world. We're so happy we were able to help a cause so near and dear to our hearts, and it was even more special that we got to share our efforts with the Las Vegas community with a karaoke show.
We love you Las Vegas!