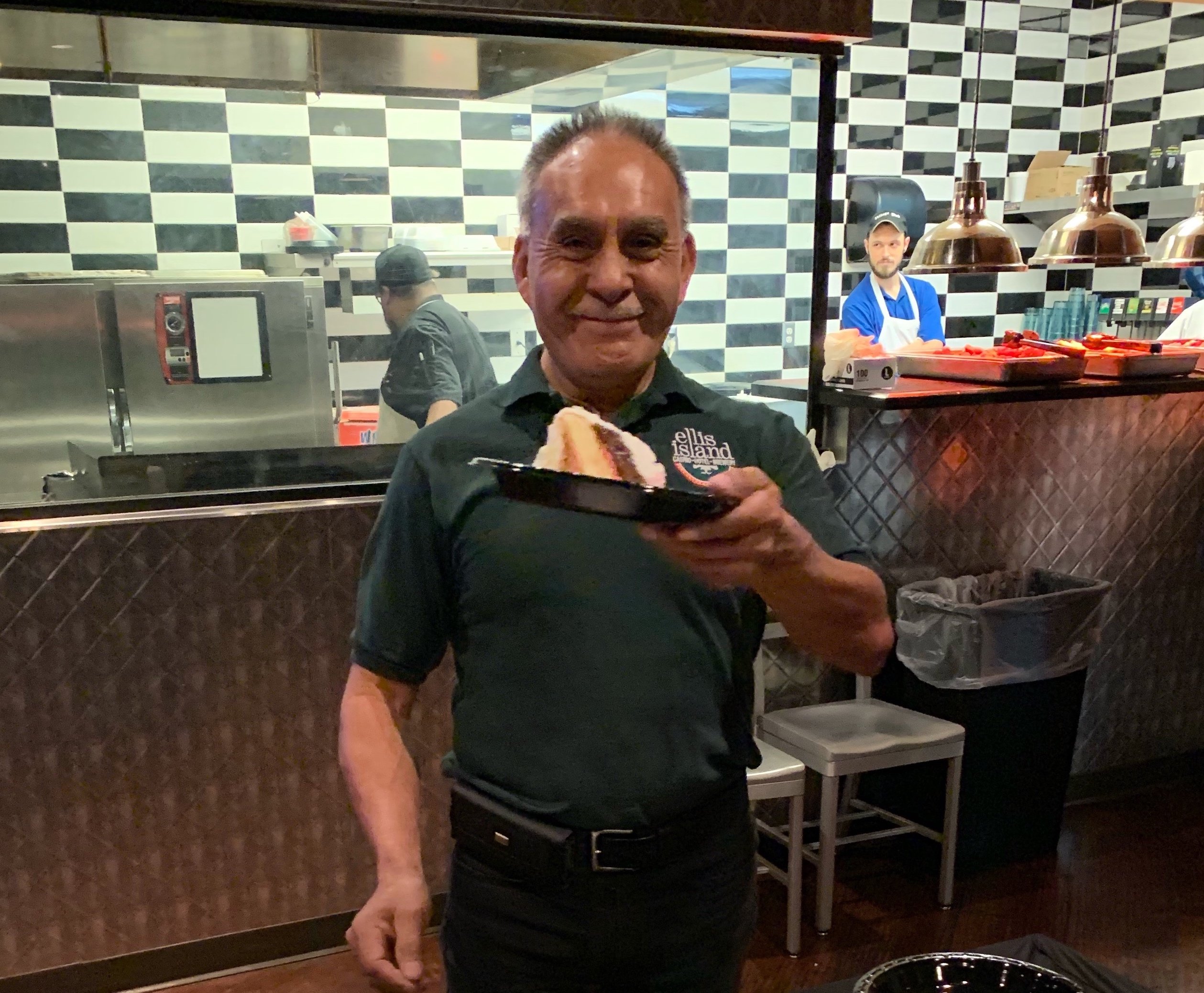 The Ellis Island family wishes Daniel Torres, our Maintenance Manager, a very happy retirement after 28 years of hard work and dedication. Daniel came to Las Vegas as a cook previously working in a gourmet restaurant in Chicago, and his unwavering work ethic was apparent from the start.
"We just recognized he was a hard worker and there was nothing he couldn't do," says General Manager Marcus Zavala. 'He could build things, fix things, anything."
President Karen Dorsey agrees, though another quality shines in the forefront of her memories. "His perpetual smile! He always put a positive spin on things and never complained. He was never a clock-watcher."
"Never idle," says Marcus.
"Big heart," Karen adds.
The praise for Daniel's generosity and selflessness is hard to contain. From changing batteries in smoke alarms, to bottling eggnog, to volunteering at any and every event, Daniel was always the first to lend a helping hand.
"We used to tease Daniel when we would have company picnics meant for the families to have fun and relax. There he was, helping to set things up and break everything down afterwards," says Karen.
Marcus thinks back on a trip to Chanela Farms in Utah. "There must have been 4,500 tomato plants, and Daniel volunteered to stay overnight and help pick them."
But more than a cornerstone of Ellis Island, Daniel is a dedicated family man. He has been married to wife Guadalupe for over 30 years and has two children, Carlos and Daisy, and a 14-year-old granddaughter. We are so grateful for the compassion that Daniel extended to the Ellis Family over so many years and wish him a well-deserved vacation.